We decided to shoot some wholesale markets that Shahjahanabad is famous for on Day 4. From Chandni Chowk Metro station we walked towards the Red Fort side and just walked inside the lane which said "Bhagirath Palace." This market is one of the oldest for electronic goods, wiring, lights etc. It is extremely crowded at most times and difficult to walk around especially when you have two guys carrying big cameras and a tripod bag! You have to jostle/ push make your way to go inside. Everybody is in a hurry. A smaller auto which ferries goods almost drove on my foot!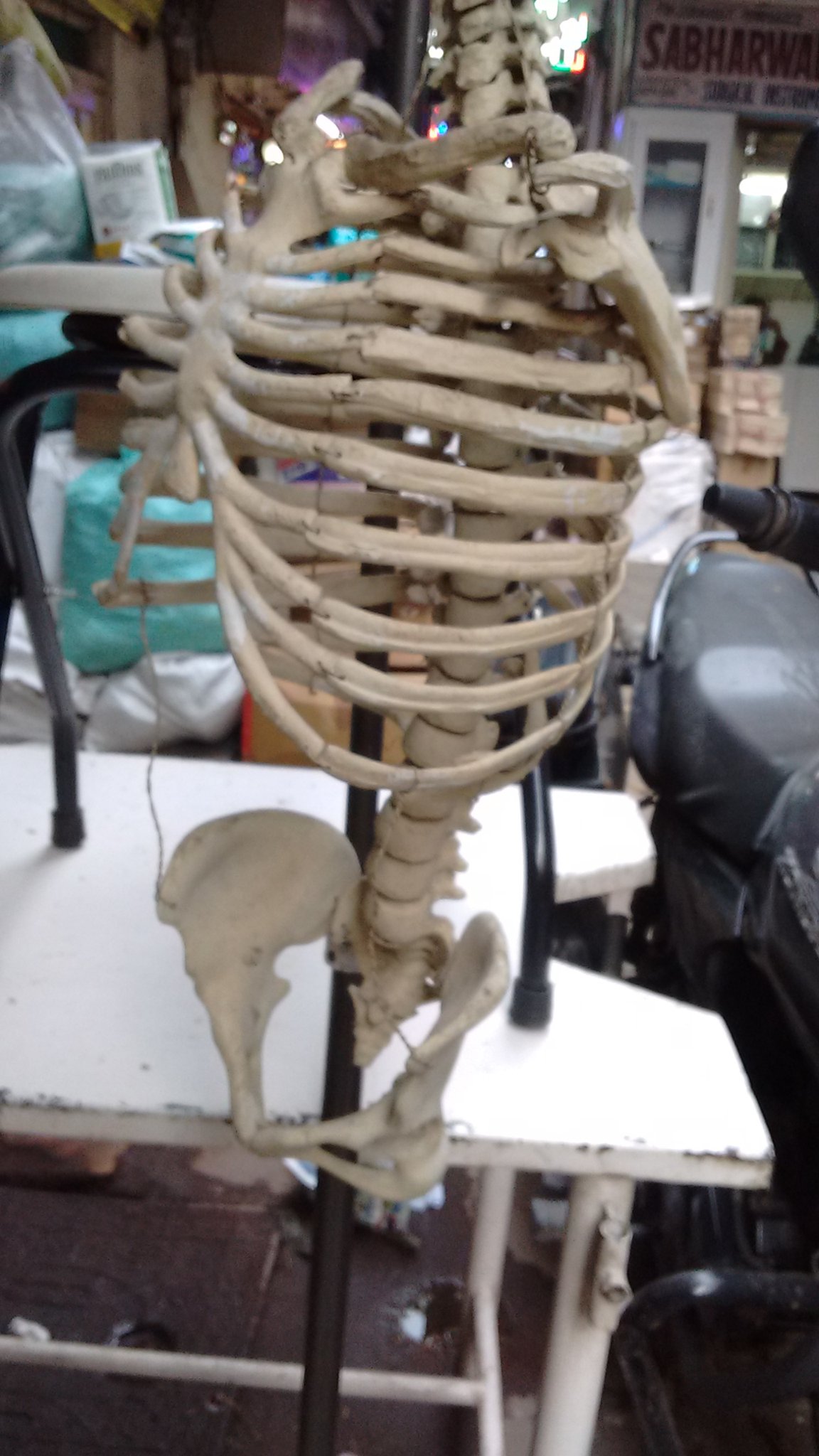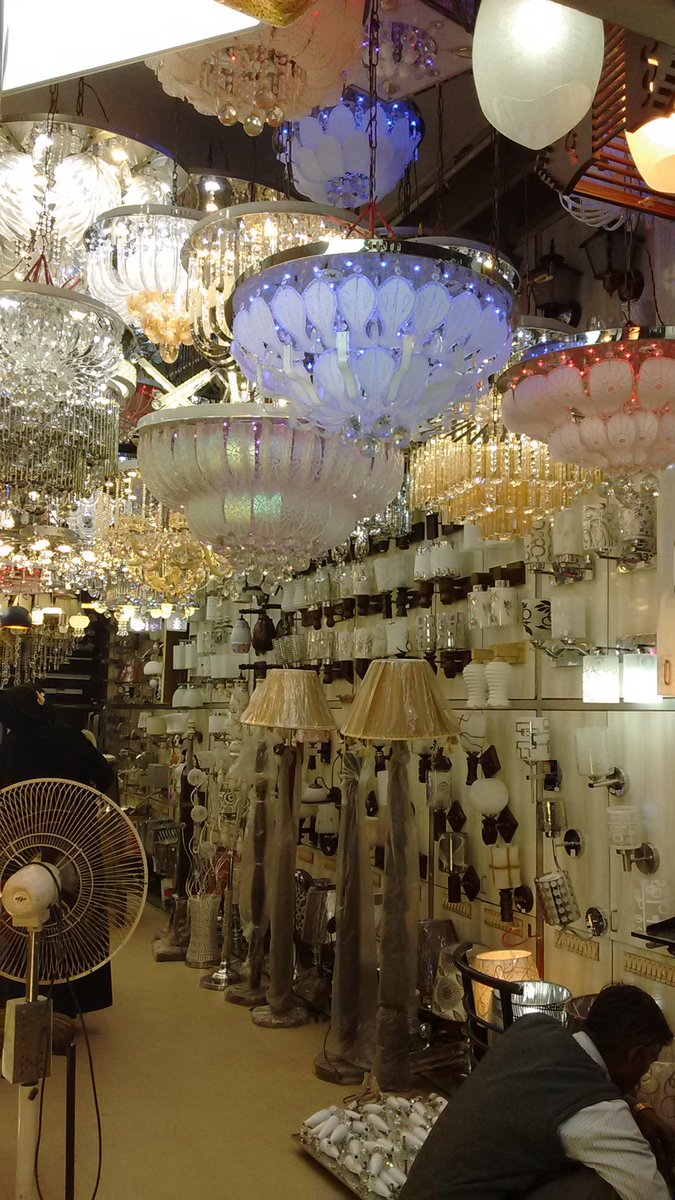 Once, you move inside, it also has some medical shops. One can find most medicines and related medical stuff- wheel chairs, trolleys, and God knows what not in the market. In winters, all kinds of heaters, geysers, electric hot water bags were being sold. The shops selling lamps, chandeliers told us not to take photos, so we kept walking.
Interesting was to see a hole punching machine on a electricity board adorned with 'nimbu-mirchi'. Our tryst to make the mechanical machines more human, by extending our sacred-ness to it. (The way we do it to our vehicles- trucks/ autos/ cars/ two-wheelers with Mata ki Lal chunni, etc.)
As we walked past various thela walas and other people, observed some girls having an animated discussion to buy dental floss and other dental stuff. My fellow cameraman wanted to request one of the girls to pose with the floss, but I decided against it (he even suggested in case they refuse I should hold the floss with my mouth open and "pose" with it!).

We came across Begum Samroo's 18th century Haveli built in Greek and Roman style (wife of French mercenary Walter Reinhardt), now just a building with lots of small shops inside and badly maintained. Almost being used like a godown. It was difficult to get any shot from the ground so we asked a rickshaw wala bhaiya if there was a place where we could get a better view of the building. He directed us to a stair case of an opposite building. We thanked him, and moved to a narrow, dingy staircase. The building had various small shops photocopy, medical equipments, electrical goods, etc. on different floors. We just kept climbing the stairs until we reached the top floor.
From there we took some shots from a narrow passage between a wall and massive AC unit. A man came to ask us who we were, what we were doing etc. and then directed us to another staircase. Now we were on an open terrace, stinking of urine but open with a clear view of the entire area around us.
I was just shocked to see the number of telephone network towers all around me at little distance from each other. Some monkeys playing on electrical wires, thelas putting more load on them, etc. And on the terrace of Begum Samroo's haveli some young girls were washing the dishes!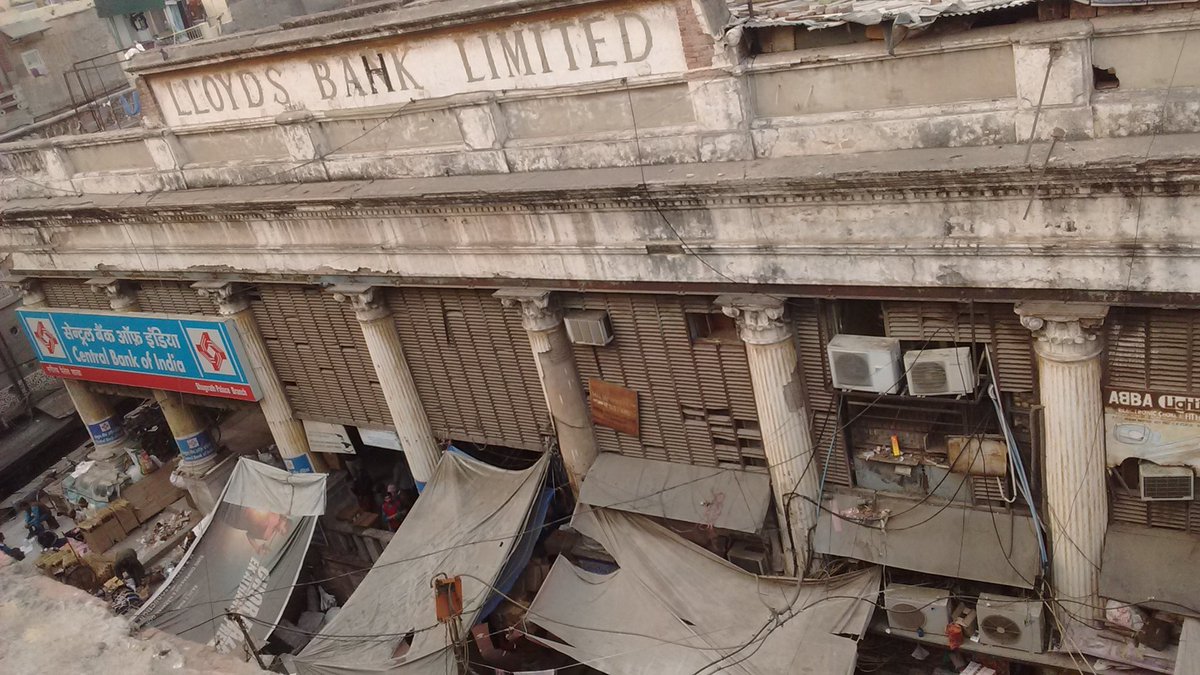 Amongst these historical structures, numerous AC units, they are such an eyesore, apart from the dangerously dangling wires all over the city and monkeys and birds sitting on them!
From here, we walked towards the lane opposite Kumar cinema, towards cycle market. But, first is Camera market on the same road. Both photographer and Videographer were fascinated to see the variety of cameras- old and new, accessories, etc. We spoke to a shop owner who had put on display some old photographs and some very old cameras. He said business has gone in loss since mobile cameras have come in vogue. So, I asked him how does he survive, he said his son has his business and he just sits in the old shop.
Walking past these camera shops we came across a Jagannath Mandir before the cycle market started. Old Delhi hardly has any Oriya population, so it was very odd to see this temple here. Astrologer/ priest sitting outside with a big board looked friendly so we decided to speak in length with him. He was also from UP. On the ground floor was mandir and on the first floor there were people staying. The building was around 300 years old, well maintained. It also had a well in the courtyard. Priest told us that for pooja rituals etc. they use the water of the well not of the tap!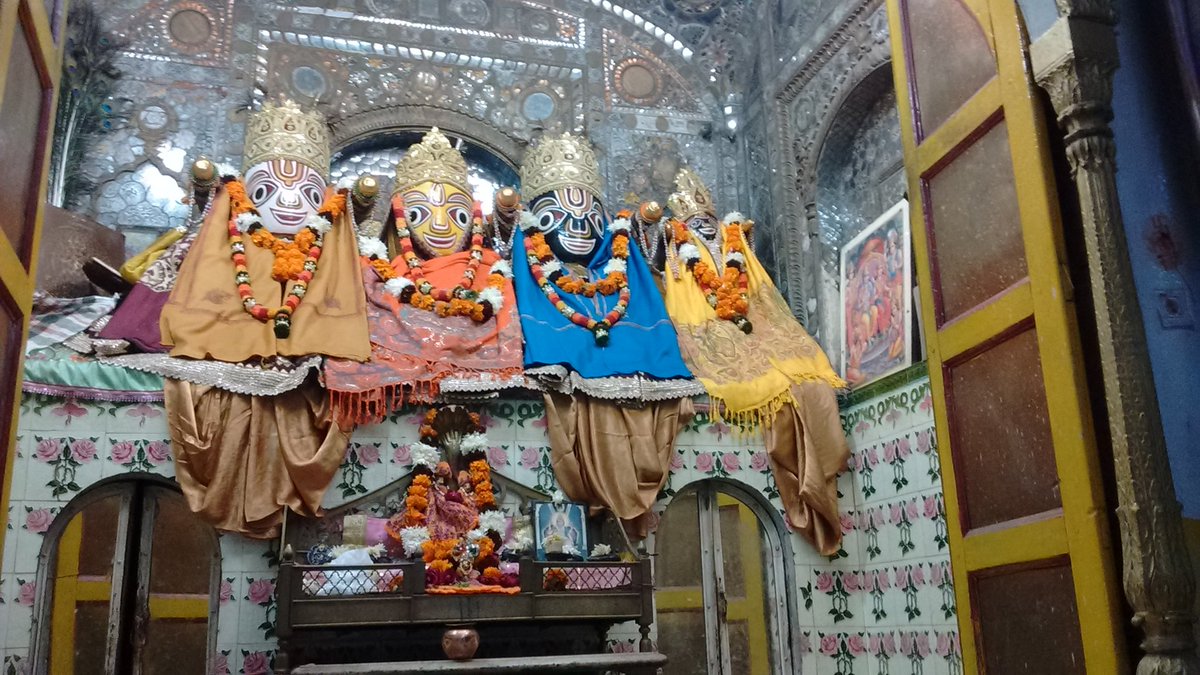 The tiles were Victorian embossed like we saw at Jain temple and the mirror work behind the idols and on the ceiling was quite extensive and exquisite. There was space around the main sanctorum for parikrama. There were Rajisthani influences which were visible. Priest said temple was maintained by people around the area, traders, some Oriyas visit it too. On the same day that they take out the Puri Jagannath procession, here around Shahjahanabad they take out the idols' procession.
Further from this, there were temple on every second step, if not on the ground floor then on the first floor. Cycle market earlier sold cycles and its different parts, now mostly children's cycles, etc. were being sold.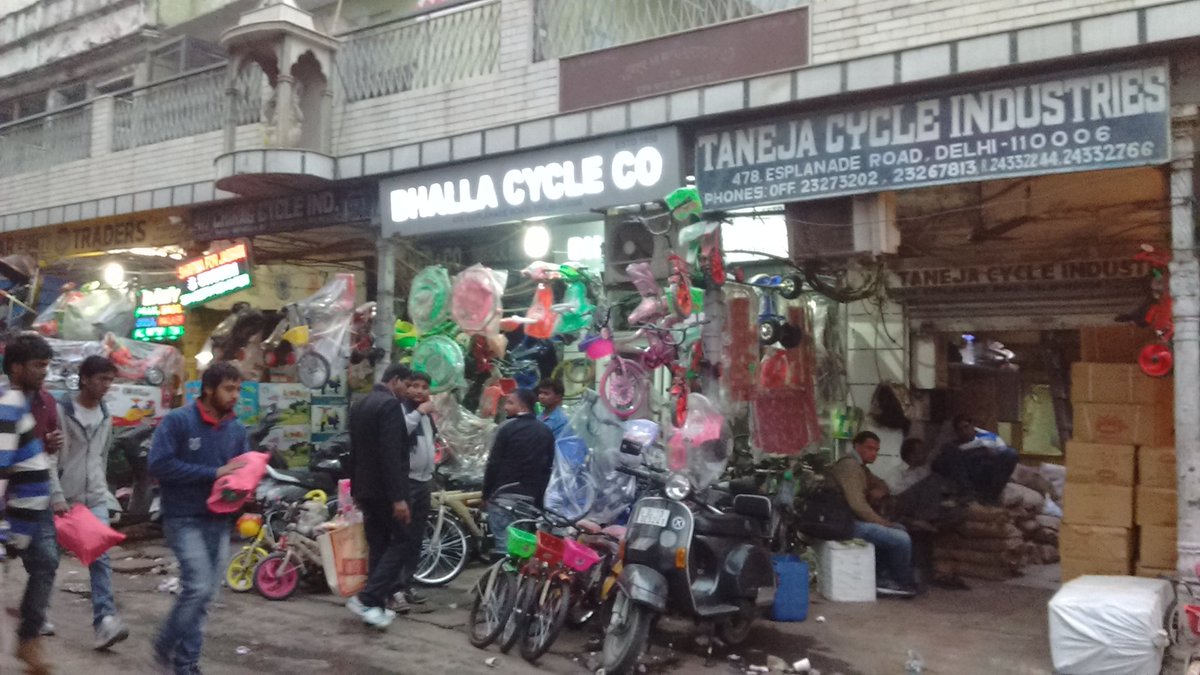 We had started in the afternoon and light was fading so, we decided to call it a day as next day was early morning Breakfast walk.