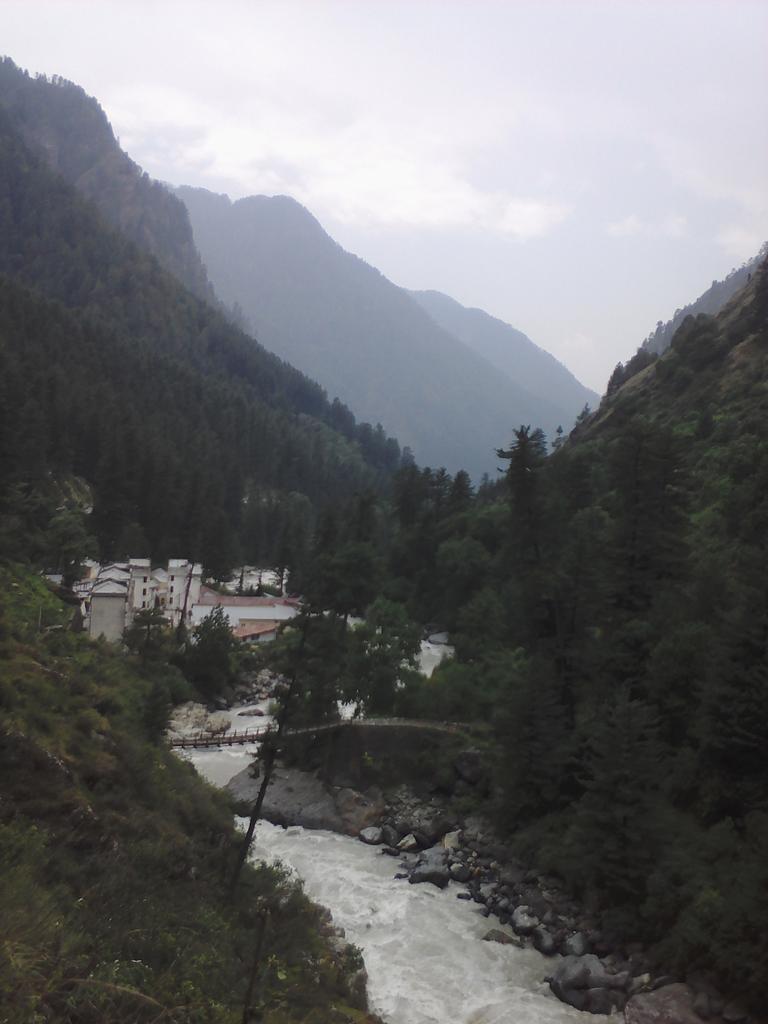 Continued from the Link: http://uzmaazharali.blogspot.in/2016/06/trip-to-kasol-1.html
The trip so far had looked 'almost' perfect.
I got friendly with the farm animals, including the three dogs. They had unusual names(Kali/ Bhaloo/ Tiger) and gave me company while I ate. I inquired about the probability of dogs feeling sense of identity loss with names like Bhaloo and Tiger but the owner laughed it off. As he also shrugged off Kali's aggression,
when it tried to bite me
with the excuse of old age and lack of biting teeth!
I wanted to explore the place a lot more and decided to travel local after a days' rest at the resort.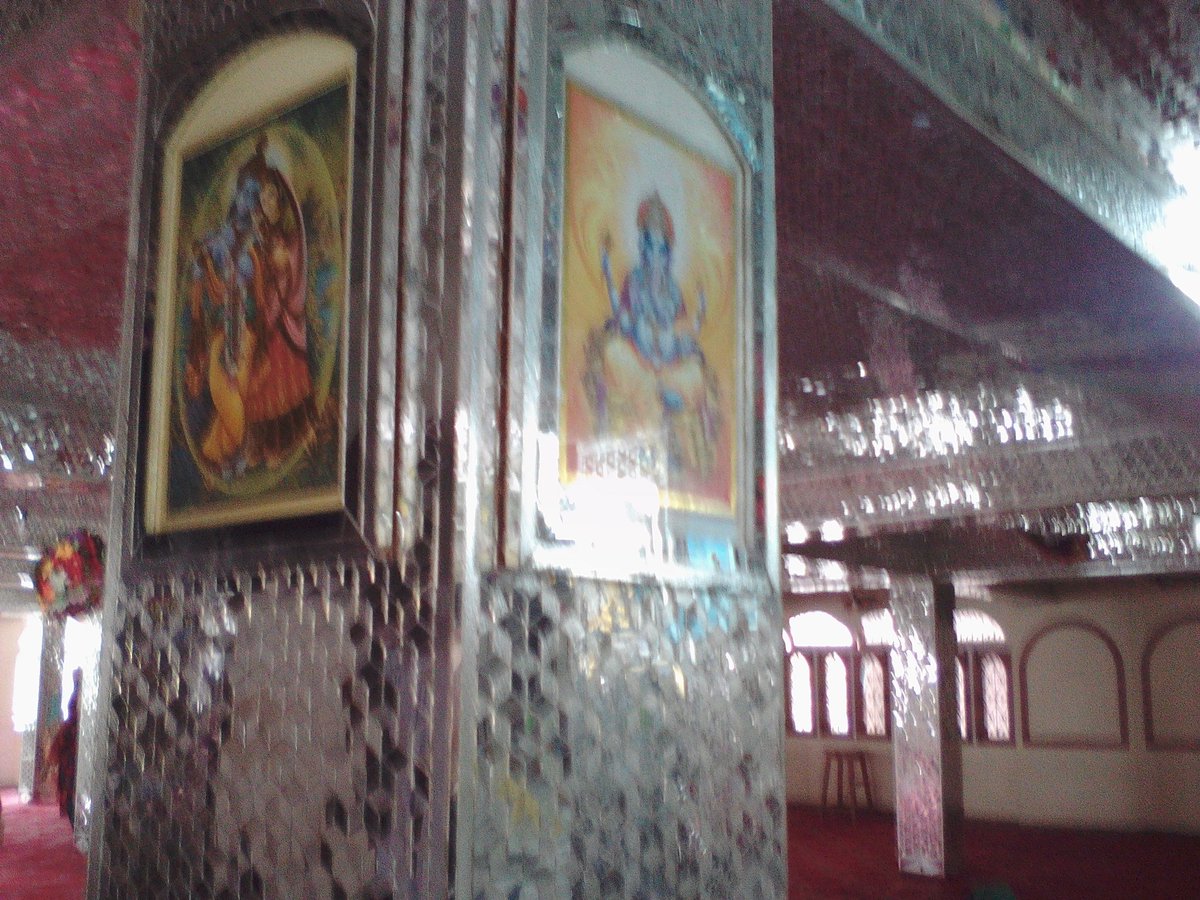 Next morning after the horrible omelette and bad tea (how can anybody go wrong with those two basics?) I decided to take a walk up to Manikaran.
There is a gurudwara and some hot water natural geysers there. I had no intention of going any further up! Manikaran was almost 3-4 kms from Choj. The road is bad but walking along parallel flowing river makes up for everything. Many cars from Punjab come this side, so there is heavy traffic on this very narrow road. A few small roadside dhabas selling tea, water, maggi, snacks, so travelers can stop and take a break.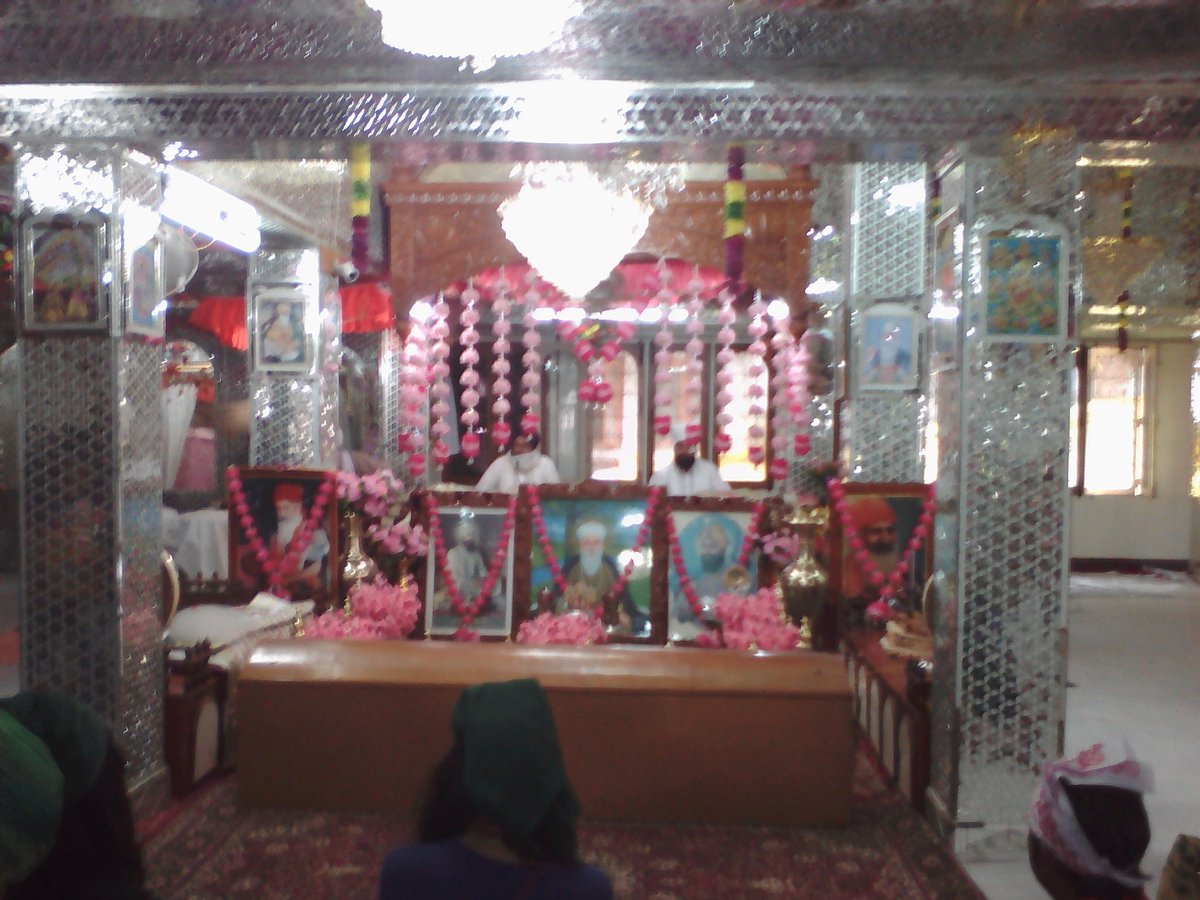 It had started to drizzle when I reached Manikaran. It is unlike any other Gurudwara that you would see, not just in terms of architectural design but also in terms of its philosophy. As I asked an older Babaji at the Gurudwara about the presence of various Hindu Gods and Goddesses (even Sai Baba!). He sounded upset about it, but from what I understood it was to make it inclusive for the local population, as there is negligible Sikh presence here.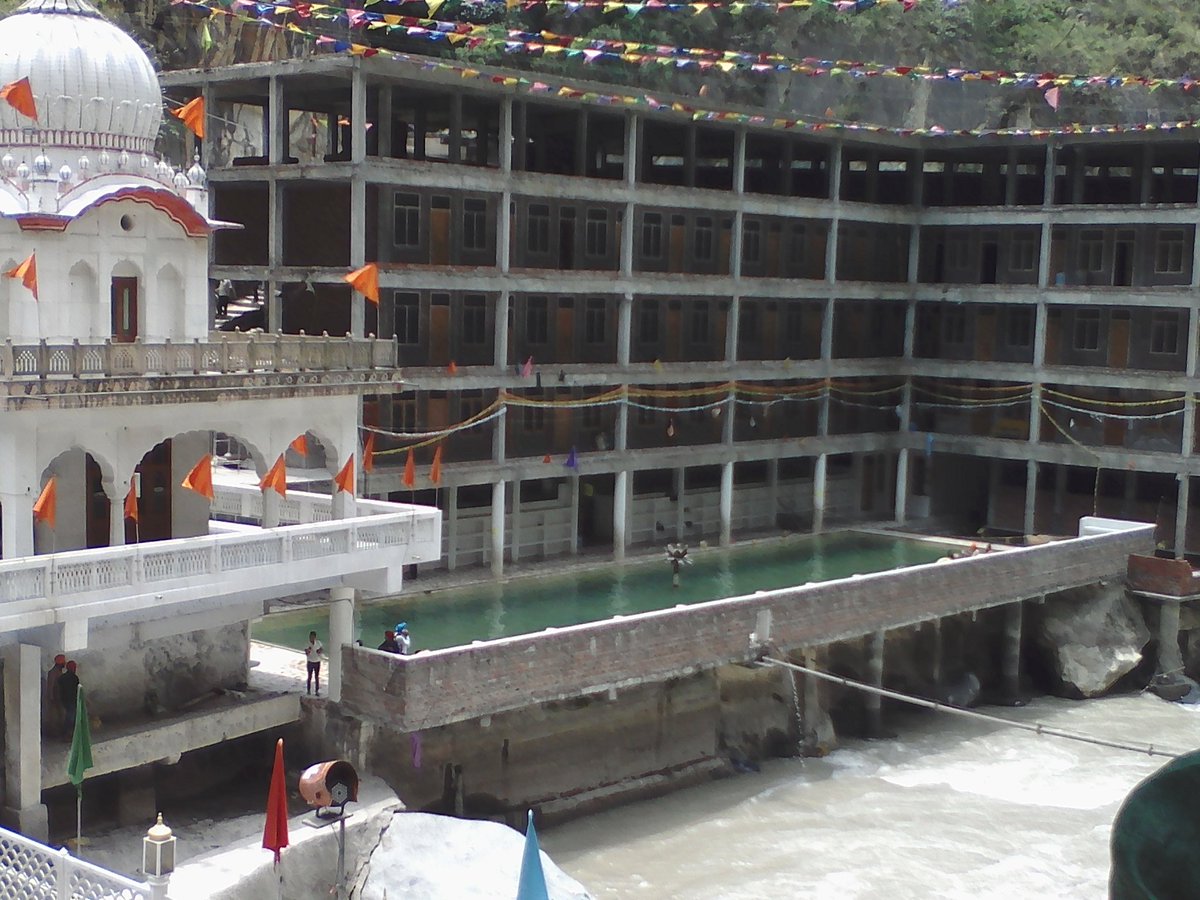 On the ground floor is the hot water cave where the floor is blazing hot, so hot that it is difficult to walk bare foot. But, since one has to take off shoes at the entrance, you either walk or hop (your choice depending on your body's tolerance level to the hot floor)! There was also a hot water tank where people (mostly men and children, no women) were taking bath. The hot water tank over the freezing Parvati river waters was quite a sight in itself. Like all the Gurudwaras, here too the kitchen was a busy place as it catered to hungry travelers.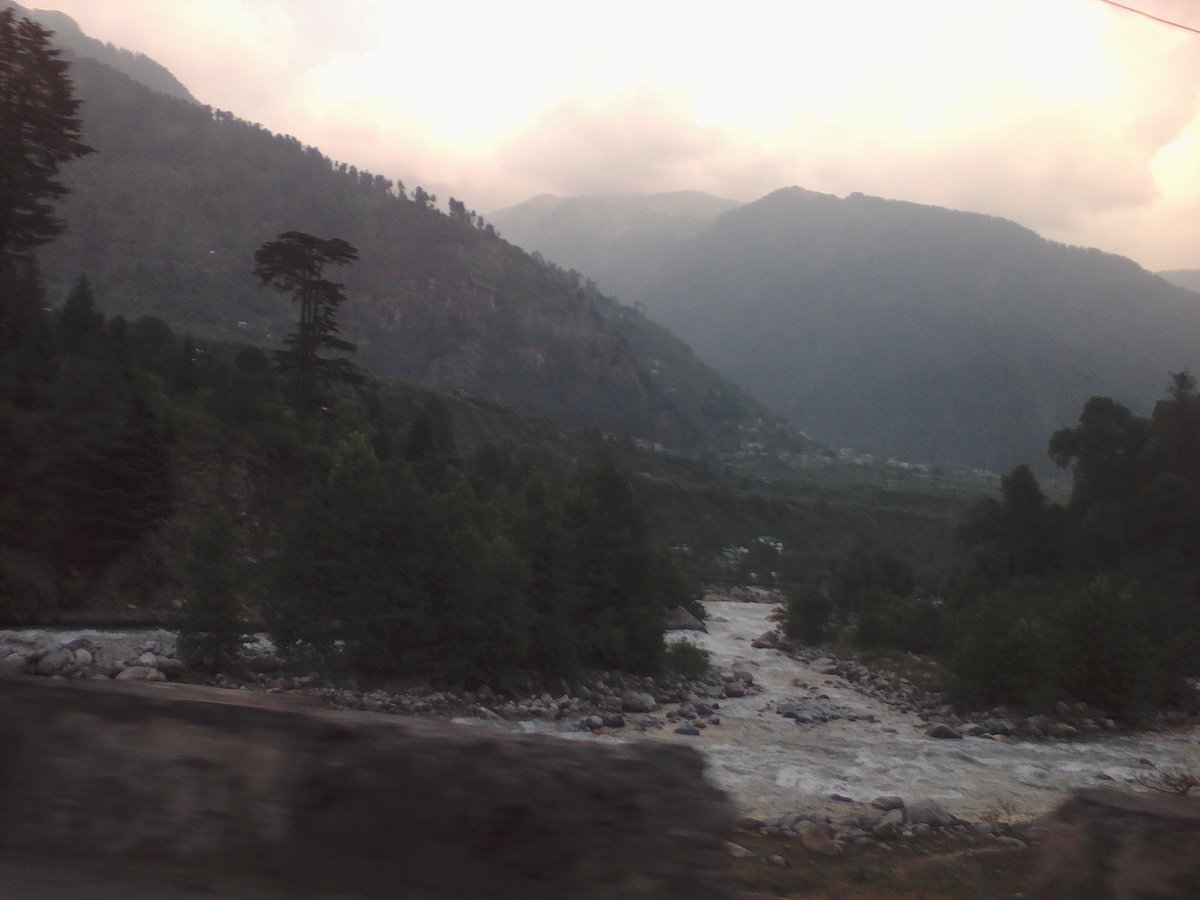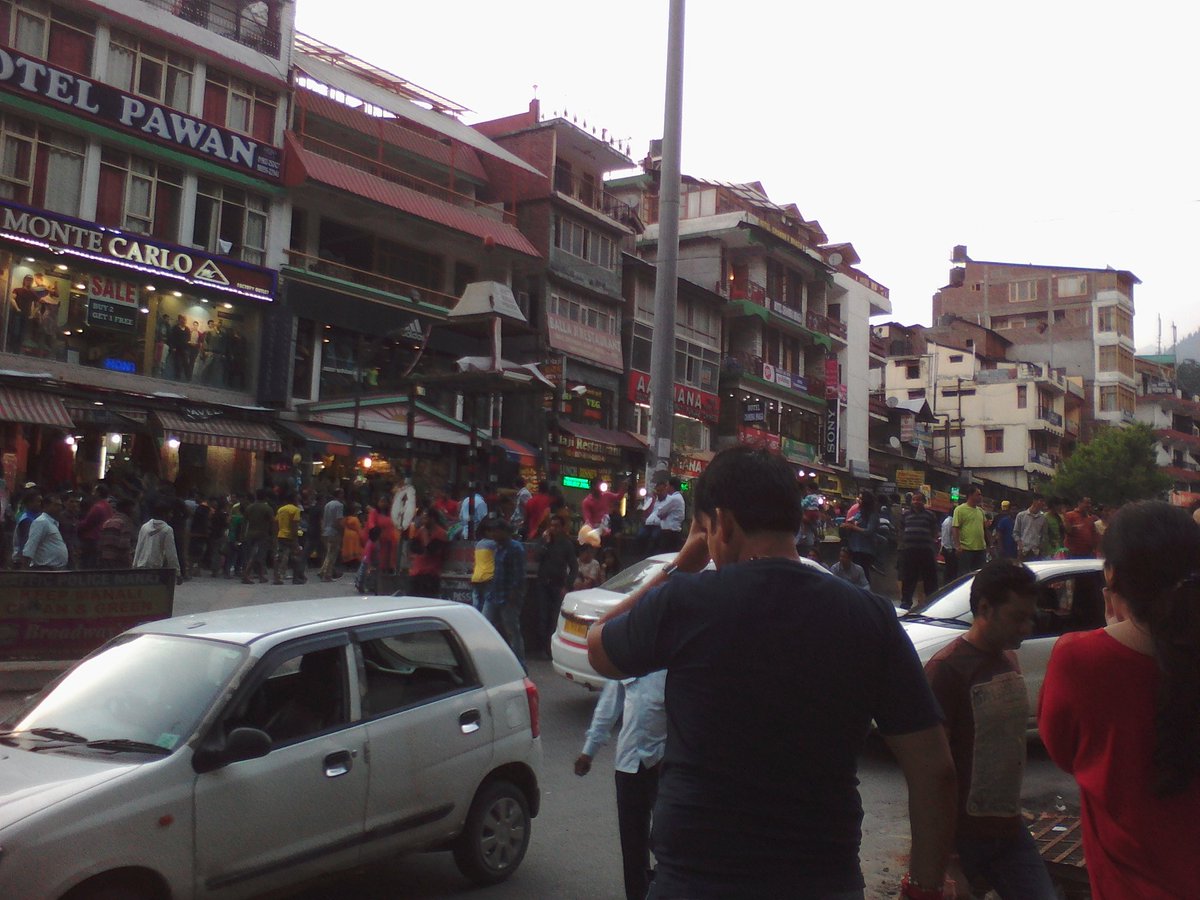 From Manikaran, I took a bus to Bhuntar, and from Bhuntar changed another bus for Manali. It was a four hour journey. The weather was overcast and the journey with river flowing on the side of the road extremely beautiful.
Manali was too crowded and too commercial. With the number of cars and a crowded market it felt like I was at Delhi's Karol Bagh! I bought a few souvenir gifts for friends and family and tried a couple of restaurants for food and coffee! At a restaurant in the main market, tried local grilled fish which was average in taste but expensive in price! The only decent place was this German Cafe where they had live music (guy singing on a guitar) I had a very good coffee with sweet cheese cake and bought few bottles of Apricot Oil from them.
In an hour and half I was done with crowded, touristy Manali! I took a taxi back and saw my Delhi-Mercedes bus walas driving badly on the road, and decided then and there I would take another bus back!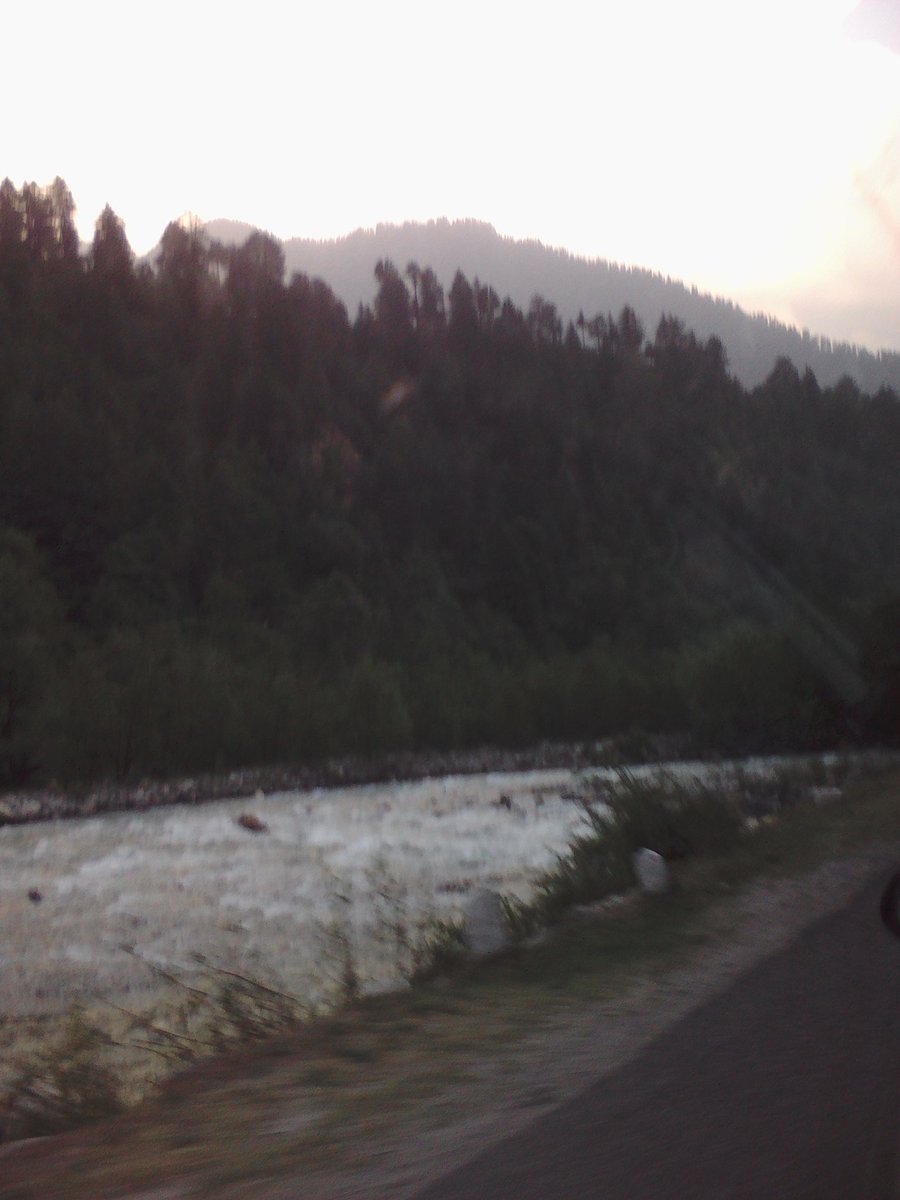 We encountered traffic jams at a few spots but the drive on this Manali stretch is extremely beautiful with river and mountains running parallel to the road.
It was around 9pm that I reached Choj. I went for dinner, and when I came back saw that a group of people from Mumbai had come and had set up huge speakers outside my cottage.
I finished some work and then decided to make my objection official by 1 am! I was tired and hoped for an early start next morning.
Kasol/Choj is a part of Parvati Valley where famous "Malana Cream" (a strain of Cannabis Hashish) can be found. This group here had come to "party" and were in their 'zone' with the psychedelic music!
The leader of the group offered me to shift to another cottage, 'the party will continue till morning', he said. I took the offer, as there was no point in arguing with these folks who were already in their 'zone' (I was outnumbered and though the group was civil not threatening, it made sense to shift for the night. The new cottage was bigger and better.
Early morning next day, somebody knocked on the door. I thought the party got over and probably its those guys. But, this was a new group who had just arrived and had mistaken the first cottage they saw as 'Reception'! It was around 5 am, and I thought I should go and check my room. They stopped the music when they saw me, wrapped up their stuff and then went to sleep to in
their
rooms, and I got my cottage back by 6am!
I was up now, decided to go for morning walk up to Kasol, had stuffed parathas and tea there for breakfast and came back to sleep some more. After clearing my account, I ordered Maggi again from the same cook, but it was horrible this time!
Suddenly there was water and electricity problem at the resort and
especially
affected my cottage.
I had packed my bag, I felt my luck on the trip was running out!
The boys from the Resort helped me carry my luggage across the bridge.There was a Bus to Delhi from Manikaran which left at 1 pm and crossed Choj. I boarded the bus, took the front seat again for the view and said my "goodbyes" to Choj and the boys! Day journey meant I could still see the beautiful river and the hills, the Volvo bus at night would have robbed me of "my goodbyes to the hills".
There was a long traffic jam at Kasol as more people were coming in for the holiday. It looked like a wise decision to leave before the weekend.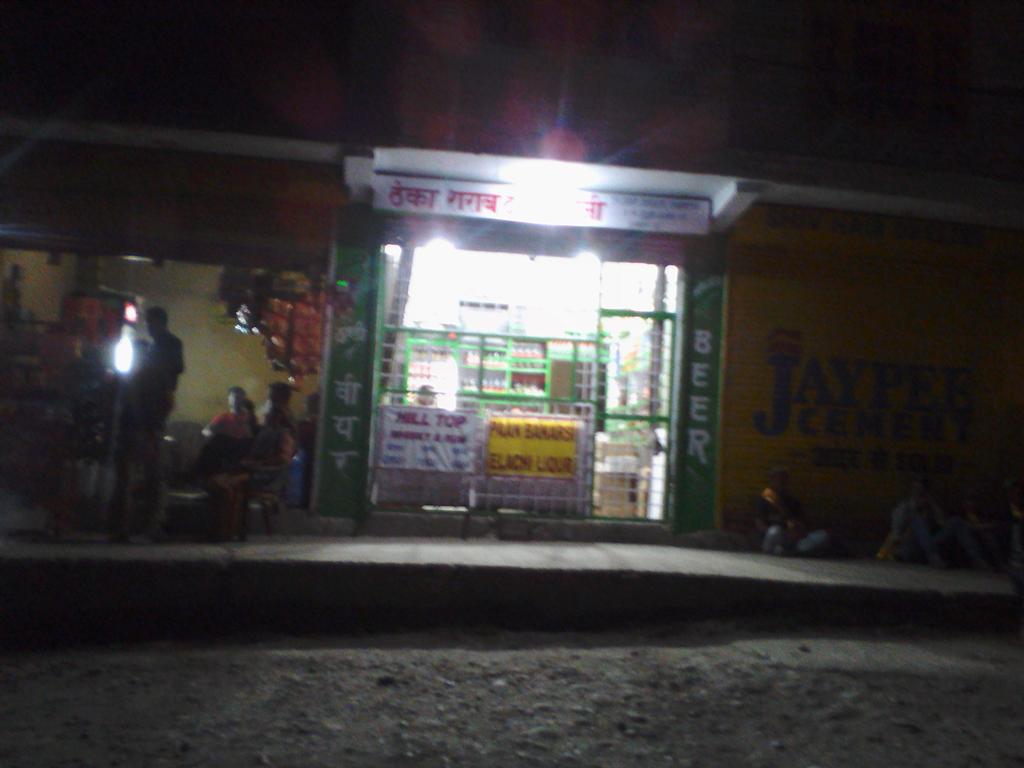 The bus was a Himachal Tourism Bus, which usually gives a free tour to its passengers of the smaller towns of Himachal, Only I did not know that!
It looked like that I was going to see more of the hills than I expected. The bus took an interior route and locals kept boarding the bus for shorter journeys as it kept stopping at local bus stops.
By this time I was regretting my romanticism for local transport, and not going for a Volvo bus direct to Delhi, as we moved from one hillock to another of Himachal saying "Hello" to most of the house owners sitting in their balconies on the way! I tried to spot interesting local sign boards to bide time (like "Paan Banarasi Elaichi Liquor" etc.).
From 1 pm till 8 pm (seven hours!!) we were still in the hills! By now, it was an overdose of hills and an
extremely over-
stretched "Goodbye"!
As I mentally composed my "Letter to the Hills" (Dear Hills, you know I love you, but you will have to let me go now, so I can return soon!) I knew I was completely losing it!
In all this, a fellow middle aged passenger started acting weird! He first kept staring and then came and sat on my three-seater seat. (The only consolation I had till now was, I could stretch myself on a three-seater seat which I had shared only for an hour with a mother-son duo). I told him to go back to his seat, on which he started arguing but left. To irritate me further, anybody who boarded the bus now on wards, he helpfully suggested my front seat as the 'best available' seat! I was tired, hungry and angry and since I was having such a great day, I decided to just ignore and postponed killing him!
Finally we reached plains of Punjab and stopped at a dhaba for dinner around 9.30 pm. Lack of sleep from previous night helped, as I started feeling sleepy post-dinner and spread myself as comfortably as I could on my seat (Thank God for small mercies). Bus stopped again at a dhaba around 2 am for tea. It was hot and humid, dhaba looked shabby. Most women from the bus did not leave the bus and some just got off to take a stroll to stretch their legs like me.
Finally, we reached Delhi at 5 am. I took a taxi from ISBT for Greater Noida the taxi driver overcharged, but I just badly wanted to reach "home".
My experience of solo trip would have been a lot better if on my return journey had taken a better bus back and not done everything on a whim!
But lesson for future trips Inshallah!
Link to Trip to Kasol-1-
http://uzmaazharali.blogspot.in/2016/06/trip-to-kasol-1.html